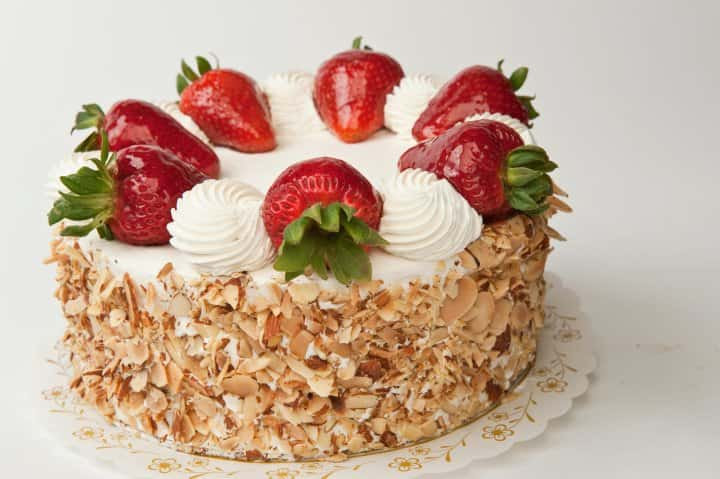 About Carlsbad French Pastry Cafe
_____________
_____________
Is Carlsbad French Bakery Café really French? You bet your croissants! In fact, with actual certified, authentic Frenchmen Eric Briens and Olivier Baudier as the driving forces behind the successful bakery and its sister location in Vista, the only way you could get much closer to France is by taking a plane.
The story of the Carlsbad French Bakery Café begins in ancient history – well actually, 1986, but that's close enough. That was when the recently arrived Parisian, Olivier Baudier, met Eric Briens from Brittany, a trained French pastry chef who was working as a baker. Olivier was a product of professional restaurant school in France, and worked for various French and Italian restaurants in San Diego as a waiter and bartender before eventually taking on a management position at the venerable (now defunct) A la Française café in Mission Hills.
Olivier and Eric met while playing soccer and Eric shared with Olivier his dream of owning his own patisserie. Shortly after they became friends, Eric took the giant step of opening his first café, the Del Mar French Pastry Café, where he started turning out the authentic French breads, breakfast pastries, fruit tarts, cakes and more that have made the café a hit. Olivier, whose training was in restaurant management, started helping Eric at the front of house.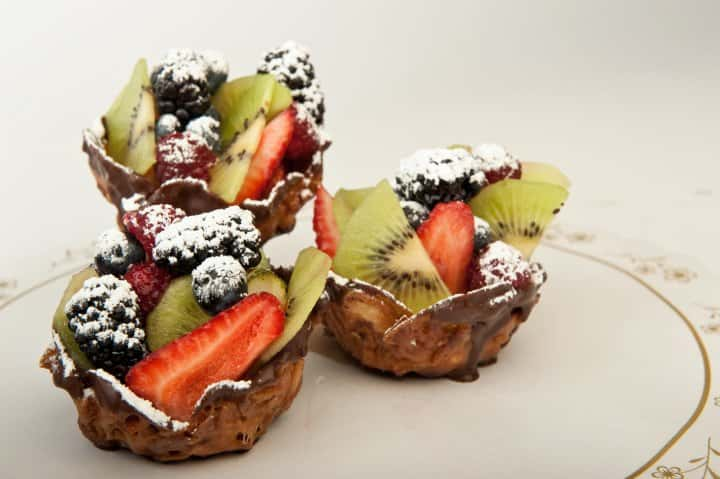 It wasn't long before Eric began teaching Olivier the tricks of the pastry-making trade. Between the two of them, they realized they were a good team – Eric with the know-how and experience in the kitchen, Olivier with the service, management, and marketing experience. Soon Eric suggested they go into partnership on a new location in Carlsbad.
The Carlsbad French Bakery Café was off to a slow start at first. The location they found, while affordable, needed a lot of work, which they did themselves while building a clientele for the cakes and pastries. "We started with nothing, and made improvements every single month," said Olivier. "We are not Starbucks – everything we did here came from our own hands and pockets. The first two years were very challenging."
As Olivier took more responsibility for the Carlsbad location, Eric first sold the Del Mar café and then opened a new restaurant, on his own, called Café Elysa (named for his young daughter) on the coast in Carlsbad. The Carlsbad French Bakery Café took off, building up a regular clientele and great demand for its delicious special-occasion cakes. Breakfast dishes and lunch items like sandwiches and quiches were added to the ever-expanding menu. In 2007, the partners expanded to an additional location in Vista.
From the start, Olivier and Eric were friends and partners driven by desire to provide North County San Diego with the best, most authentic French pastries, bread, and desserts in a relaxed, comfortable atmosphere. They came a long way from their respective hometowns in France to create a little piece of France right here in North County. They're here to stay.